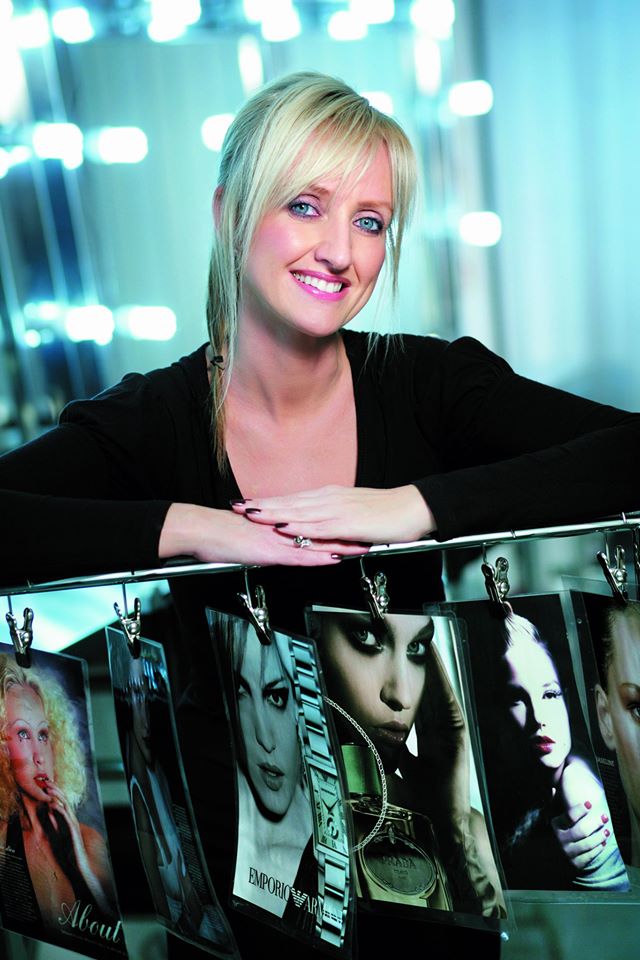 To say Oonagh enjoys her work would be something of an understatement. She lives for it! This passion, combined with a natural talent, has got her where she is today - one of the top make-up artists in Ireland with an international reputation.
Born in Belfast, She moved to the bright lights of London when she was 19, working within the film and music industry.
But beauty was her first love, so she followed her instincts. Studying at two of the most highly reputed and respected make-up and beauty schools in London and Dublin, she trained as a professional make-up artist and gained certificates in CIDESCO, CIBTAC and ITEC.
Oonagh Boman now enjoys a varied career within the fashion and beauty industry, which has taken her from Dallas to Dublin and London to LA.
She is one of the most sought after make-up artists in Ireland, with a host of magazine covers, TV appearances, major advertising campaigns and fashion showcases to her credit. Oonagh also writes regular beauty/make-up articles for fashion magazines and newspapers.
Most recently, Oonagh has become the official makeup and skincare sponsor for West Coast Cooler Belfast Fashion Week, using Senna Cosmetics and Domina Skincare (for both of which she is the distributor in UK and Ireland). Her and her makeup team create inspiring and cutting edge make up looks every season.
Oonagh admits the assignments are not all glamour and showbiz, but they are always a rewarding challenge.
Ireland´s first school of make-up was opened in Belfast by Oonagh Boman in 1998, it´s success is renowned within the beauty and fashion industry.
Have a look at Oonagh's portfolio of work below: