For The Love Of Fashion
04 December 2015
"A love of fashion has brought a dash of glamour to the sometimes dull corridors of power at Stormont.
Politics took a back seat last night as the worlds of fashion design, hairdressing and make-up took centre stage in the grandeur of the Great Hall.
And as 240 guests turned out at the For the Love of Fashion event, there was as much glitter and glam on show in the audience as there was on the catwalk.
Spectators were treated to the talents of local designer Geraldine Connon, hairdresser Shane Bennett and make-up artist Oonagh Boman, who opened Ireland's first school of make-up in Belfast in 1998.
Geraldine's couture designs have won her international acclaim, while Shane's achievements include winning Northern Ireland Hairdresser of the Year three times.
Geraldine spent months preparing for the showcase, which featured more than 90 of her couture designs. They included beautiful bold patterned silk dresses, figure-hugging black leather tops and stunning tulle trained gowns.
Shane styled the models with upstyle braids, freeflowing crimped hair and soft curls, while the make-up was a mixture of classic eyes and bold lips. Assemblywoman and dedicated follower of fashion Jo-Anne Dobson hosted last night's ticket-only event, which highlighted the Northern Irish talent and boosted the coffers of Phoenix Gas' Energy For Children charity.
Wearing a red silk Karen Millen dress, Mrs Dobson said: "Geraldine Connon has inspired a generation of fashion.
"With 30 years of experience in the industry, it is testament to her that, even though she has many international clients, she chose to remain in Northern Ireland and to the fore in our local industry.
"Our further and higher education colleges and universities are equipping the next generation with the knowledge, understanding and skills required for success in our fashion and textile industry. The fashion show at Stormont will showcase our industry and I hope encourage many more to think about a career in fashion."
What a fab event to be a part of!!! xx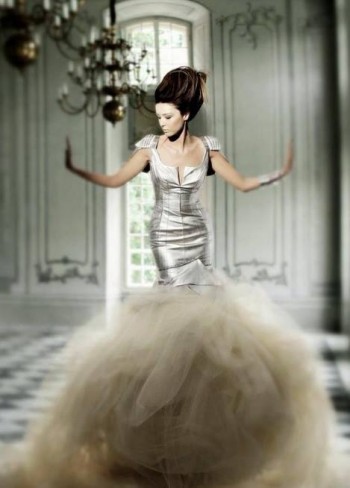 Latest News